"All That" definitely lived up to its name and defined a huge part of '90s kids TV. Now, fans are rejoicing decades years later, because the cast just had a super awesome reunion on MTV's "Wild N' Out"!
It will be beyond-amazing to see what all-time favorites like Kel Mitchell, Kenan Thompson, Lori Beth Denberg, and Josh Server have been up to in their years since the show.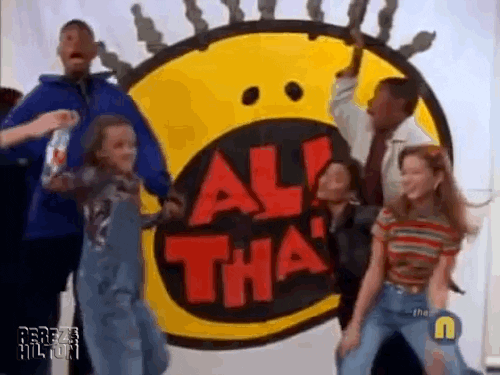 The reunion episode will air as part of  "Wild N' Out's" eleventh season. The classic crew will act out sketches, perform rap battles, and have tons of silly moments that pay homage to the outrageous and hilarious "All That" days.
The creator of "Wild N' Out" and an "All That" alum, Nick Cannon, will be featured on the episode, and what makes this episode extra special is the guest appearance of Kenan Thompson, who pops in to surprise his old cast mates at the last minute! Check out Kel's behind-the-scenes Instagram posts for a couple special moments between the old duo.
Fans will have to wait and see which Nickelodeon characters and skits the gang is going to spoof. We're hoping for Walter the EarBoy, Repairman, Super Dude, and a ton of our "Kenan & Kel" favorites!
In the meantime, catch Kel Mitchell on Nickelodeon's "Game Shakers" and Kenan Thompson on NBC's "Saturday Night Live" (with parental supervision, of course!) We def miss this team but we're so pumped for this epic reunion episode!
This "Wild 'N Out" episode will premiere later this year on MTV, Thursdays at 11 p.m. E/C time!  
Valentine's Day is right around the corner! While you're busy getting a sugar high from indulging in various heart-shaped candies, we'll pull at your heartstrings with this list of our favorite couples from some of Dan Schneider's classic '90s Nickelodeon shows.
1. "The Amanda Show": Trevor and Penelope
Penelope and Trevor from "The Amanda Show" had one crucial thing in common; they were both in love with lead star Amanda Bynes! After Penelope snuck into Amanda's dressing room, her and Trevor bonded over their mutual love of the real life Nickelodeon star! After Trevor saves Penelope from being captured by "The Amanda Show"'s stage manager (who's also his dad!), Trevor and Penelope finally kiss just as Amanda walks by! Missed opportunity? Not for a good laugh from fans!

2. Kel and Orange Soda
Alright, so we know orange soda is an inanimate object…but Kel's love for the citrus soft drink is real! It's super silly to see a teenager in love with a 2-liter bottle of soda, but it was one of the most popular bits on Dan Schneider's classic hit TV show, "Kenan & Kel". Maybe Kel just had a sugar high, not a love high, but after watching this hilarious, one-sided relationship unfold, we definitely were squealing "I DO, I DO, I DOOO" to this LOL romance!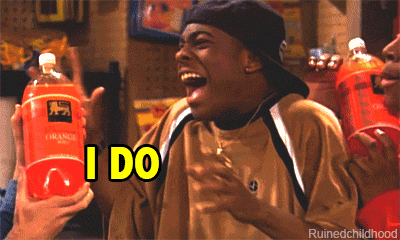 3. "Kenan & Kel"
While Kel was definitely in love with orange soda, Kenan & Kel made an impressive duo themselves. Although not a romantic coupling, Kenan & Kel were friendship goals we all had! No one can deny how much fun Kenan and Kel had together. Whether these best friends were rapping, getting into trouble, or NOM-ing on Good Burgers, this dynamic comedy duo was unforgettable!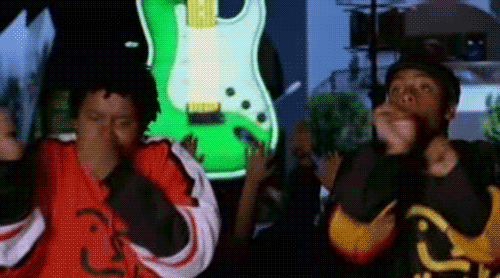 4. Sam and Carly
"iCarly" from Sam and Carly have a wild and fun relationship that's unlike any other on TV. Remember when they met? Sam tried to steal Carly's tuna sandwich and Sam called her "vicious but lovable"? In this opposites-attract scenario, the duo aren't afraid to be themselves around each other…even with a bit of gross-out humor. Whether they're getting on each other's nerves or bonding over Spencer's spaghetti tacos, these two are the butter to each other's sock. Their friendship is a totally unforgettable adventure, and this goofy duo will always have a place in our hearts!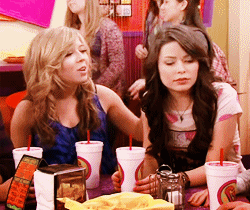 Although some fans may only start to recognize some of these classic shows, this list definitely expands our love for all things Dan Schneider! Happy Valentine's Day!
Dan Schneider is an American actor, TV and film actor, and producer. Dan Schneider has devoted his life to behind-the-scenes production of hit shows on Nickelodeon including "All That," "The Amanda Show," "Kenan & Kel," "Drake & Josh," "Zoey 101," "iCarly," "Victorious," "Sam & Cat," "Henry Danger," and "Game Shakers."
Schneider's Bakery, Inc. is a television production company founded by Dan Schneider. Television shows produced under the Schneider's Bakery banner are noted for using the same stable of writers on all series, something that is atypical for scripted television series and especially sitcoms that are created by the same writer; staff writers working for most of Schneider's series include Andrew Hill Newman, George Doty IV and Jake Farrow among others.
Featured by Dan Schneider's Team
Schneider's Bakery
"All That" definitely lived up to its name and defined a huge part of '90s kids TV. Now, fans are rejoicing decades years later, because the cast just had a super awesome reunion on MTV's [...]
Schneider's Bakery
Valentine's Day is right around the corner! While you're busy getting a sugar high from indulging in various heart-shaped candies, we'll pull at your heartstrings with this list of our favorite couples from some of [...]
Schneider's Bakery
HAPPY NEW YEAR!!! Okay, well, we're already halfway through January, but that's the PERFECT time to check-in on how our New Year's resolutions are going! We checked in with a few cast members from Dan [...]