Behind every great sketch show are some not-so-great outtakes, that, incidentally, make for great behind-the-scenes entertainment! This definitely applies to "The Amanda Show," Dan Schneider's hit variety sketch comedy that starred Amanda Bynes. If you thought the show itself was funny, you'll love these hilarious bloopers!
See this rad video for a whole five minutes of some seriously goofy outtakes.
For a highlight of the best outtakes, here are five hysterical moments that really has us chuckling!
1. Amanda's ping pong fail:
It took her a couple times to build the right amount of pressure to really propel that ping pong ball! Luckily this isn't a skill necessary to everyday life, because we're guessing it's way trickier than it seems.
2. When the TV missed Spalding: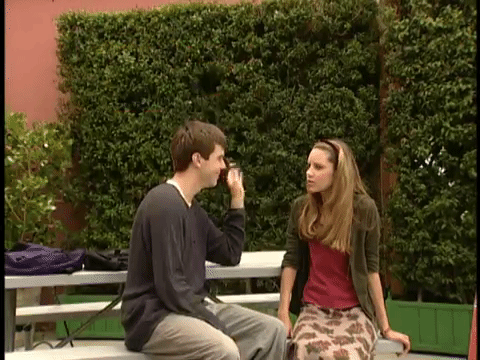 The falling television didn't hit Moody's crush quite like it was supposed to, though he fell down just the same. On top of it all, you can't see it in this clip, but Amanda Bynes appears to step on something prickly right after!
3. Amanda gets tongue-tied: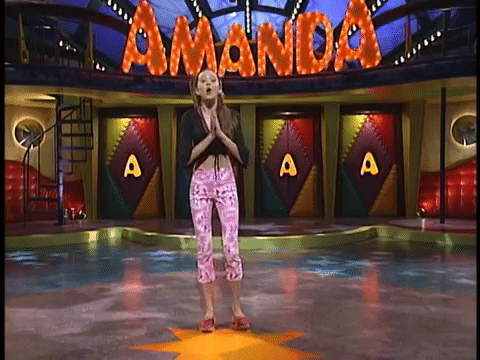 You might not be able to tell from the gif, but after botching her intro, she starts blabbering some glorious nonsense words. We've all been there, girl.
4. Drake Bell's delayed reaction.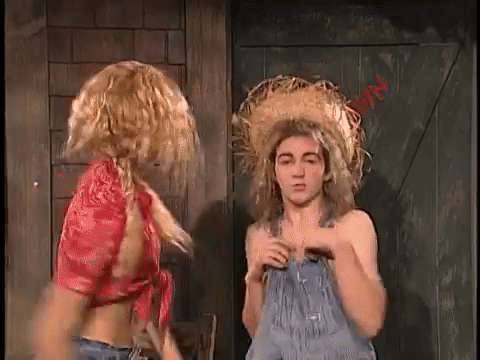 When Lula Mae, played by Amanda, hits Eenis, played by Drake, he waits a second before throwing himself into the door. Even a hillbilly should go down a bit faster when getting smacked with a cheese log!
5. Drake hits the wrong chord:
The dazed and confused look really works for his "Totally Kyle" character! This outtake, at least, is proof that Drake is actually playing the guitar — something those of us that familiar Drake Bell already know is true!
Have any other favorite outtakes from "The Amanda Show?" Tweet @DanSchneider or let us know in the comments!
---
"The Amanda Show" is an American live-action sketch comedy and variety show, which aired on Nickelodeon for three seasons, from 1999 to 2002. "The Amanda Show" starred Amanda Bynes and was created and produced by Dan Schneider. (Dan Schneider is an American actor, TV and film actor, and producer.) "Moody's Point" was a recurring segment on the show. Dan Schneider.  Production company Schneider's Bakery produced about 7 or 8 short episodes of Moody's Point within "The Amanda Show."