HAPPY NEW YEAR!!! Okay, well, we're already halfway through January, but that's the PERFECT time to check-in on how our New Year's resolutions are going!
We checked in with a few cast members from Dan Schneider's hit show "Game Shakers" to see what goals they have set for the upcoming new year.
Check out the fun and silly Q&A below! (PSST… Looks like Thomas and Benji copied a few of each other's answers)
Q #1: Which cast member is likely to quit their resolution the soonest?
Thomas: Maddie.
Benji: Maddie.
Kel: Bubba!
Q #2: What is a resolution you would like to set for a fellow cast member?

Kel: For all my cast members, stay happy every day and try to make someone smile every day.
Q #3: Would you rather be the person who messes up the ball drop or the person who cleans up Times Square?

Thomas: Messes up the ball drop.
Benji: Messes up the ball drop.
Kel: Clean up.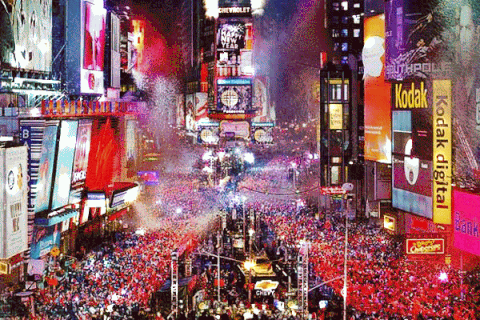 Q #4: If you could celebrate the New Year with any fictional character, which one and why?

Thomas: Spider-Man.
Benji: Spider-Man.
Kel: Kermit the Frog.
Q #5: Would you rather host a New Year's Eve Special (like Dick Clark's Rockin' Eve) or be a part of the celebrating crowd?

Thomas: Host the New Year's Eve Special.
Benji: Host the New Year's Eve Special.
Kel: Host a New Year's Eve Special because it would BE EPIC!
Q #6: If you could tell your January 1, 2017 self one thing about the year to come, what would it be?

Thomas: You're going broke! LOL, nah…but you are!
Benji: You're going broke! LOL, nah…but you are!
Kel: It's going to be epic!
Q #7: What is the most fun New Year's Eve you've ever had? What did you do?

Thomas: I went camping in the desert.
Benji: When I was born and I didn't know what the New Years was.
Kel: I try to make them all great! My favorite moment is kissing my beautiful wife during the countdown.
Q #8: If you knew that the Zombie apocalypse was going to happen in 2018, how would you have celebrated in 2017?

Thomas: The same way.
Benji: The same way.
Kel: Do everything exactly the same but call Will Smith and Brad Pitt because they know how to deal with these types of Apocalypse things…LOL!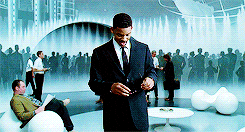 Q #9: What is coming back stronger in 2018 —  Justin Timberlake or scrunchies?

Thomas: Fanny packs.
Benji: Yea, fanny packs!
Kel: Justin Timberlake wearing a scrunchie!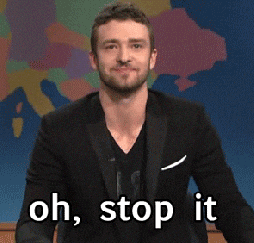 Q #10: If you had to eat only one food in 2018, what would it be?

Thomas: Brazilian meat.
Benji: Anything edible.
Kel: The fruit of the spirit!
Q #11: What trends do you predict will be BIG in 2018, and which do you hope will end forever?

Thomas: Fidget spinners will end. Silly bracelets (animal, sports, etc.) will be big!
Benji: I hope all trends are over.
While we're not sure how serious Thomas and Benji took these questions, it does make us LOL and inspire us to not take life so seriously in 2018! Whatever your resolutions are for the new year, make sure to keep these guys on your radar. We can't wait to see what shenanigans our favorite Dan Schneider characters will get up to this year!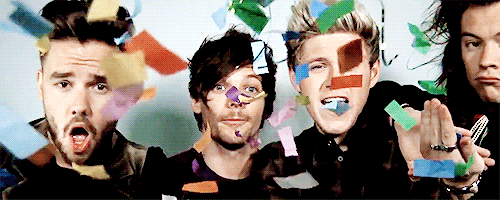 ---
"Game Shakers" is an American live-action sitcom, created by Dan Schneider, currently airing on Nickelodeon. The series stars Cree Cicchino and Madisyn Shipman as pre-teens that start a multimillion dollar gaming company and take on a rap superstar, played by Kel Mitchell, as their business partner. The series is produced by Dan Schneider, an American actor, TV and film actor, and producer.
Is there any more spooktacular tradition than watching some of your favorite Nickelodeon stars get freaked out in a haunted house?
On October 14, Nick aired the "Ultimate Halloween Haunted House" with a slew of stars from shows like "The Thundermans", "School of Rock", and "Knight Squad". Even Schneiderverse star Ella Anderson from Dan Schneider's "Henry Danger" made an appearance!
The list of actors included JoJo Siwa, Aidan Miner, Breanna Yde, Diego Velazquez, Addison Riecke, Ricardo Hurtado, Jade Pettyjohn and Daniella Perkins!
The Nickelodeon actors roamed through a spooky old haunted house on a quest to find five missing keys, and the only way to get out of the haunted house was for the team to find all of them… it wasn't easy!
Host Lizzy Greene ("Nicky, Ricky, Dicky, and Dawn") narrated the episode as the Nick stars screamed, jumped, and navigated the nightmarish rooms. The stars had to go through five haunted rooms to find the keys and each room had its own creepy, frights.
In one crazy, cringe-worthy scene, the stars dug through nasty food using their bare hands and sticks of celery to look for the keys! Even when the actors thought the scares were over, another spooky character or challenge would come out of nowhere! And while it was creepy for them, we've got to admit…it was pretty hilarious for us to watch!
It was definitely a treat seeing some of our stars enjoy a fun and spooky Halloween special! With an episode like this anyone is bound to get in the holiday spirit.
Check out a fun behind the scenes video of the making of the episode below!
---
Dan Schneider is an American actor, TV and film actor, and producer. Dan Schneider has devoted his life to behind-the-scenes production of hit shows on Nickelodeon including "All That," "The Amanda Show," "Kenan & Kel," "Drake & Josh," "Zoey 101," "iCarly," "Victorious," "Sam & Cat," "Henry Danger," and "Game Shakers."
Schneider's Bakery, Inc. is a television production company founded by Dan Schneider. Television shows produced under the Schneider's Bakery banner are noted for using the same stable of writers on all series, something that is atypical for scripted television series and especially sitcoms that are created by the same writer; staff writers working for most of Schneider's series include Andrew Hill Newman, George Doty IV and Jake Farrow among others.
Featured by Dan Schneider's Team
Schneider's Bakery
Valentine's Day is right around the corner! While you're busy getting a sugar high from indulging in various heart-shaped candies, we'll pull at your heartstrings with this list of our favorite couples from some of [...]
Schneider's Bakery
Ready to fall in love this Valentine's Day? Dan Schneider has some super sweet treats in store for the upcoming holiday. Fan's are gonna LOVE Nickelodeon's "Hart Attack" Weekend, with back-to-back V-Day themed episodes of [...]
Schneider's Bakery
HAPPY NEW YEAR!!! Okay, well, we're already halfway through January, but that's the PERFECT time to check-in on how our New Year's resolutions are going! We checked in with a few cast members from Dan [...]