It's been over two decades since Nickelodeon's "All That" premiered, but its characters, catchphrases and cast will remain in the minds and hearts of 90s kids for-ev-er. "All That" was a show with amazing cultural staying power, but it was more than just your average sketch comedy show — that's right, we'll go ahead and say it: "All That" was downright revolutionary.
Here at Schneider's Bakery, we look fondly back on "All That" as the show that kicked off over 20 years of classic kids shows. Dan Schneider launched his Nickelodeon career as a writer and producer on "All That," and ever since he's been on a roll. It's pretty darn remarkable that today, some kids that grew up with "All That" are now adults with kids of their own watching "Henry Danger!"
Here are 6 reasons "All That" was a TV phenomenon that may just go down in history as one of the best kids' shows of all time.
The First (And Only) All-Kid Sketch Comedy
"All That" premiered with incredible force when it hit the ground running in 1994. As fans know, the show didn't stop running until over a decade later in 2005 — and impressive run for a live action kids' show. Even better, "All That" was the first (and only) sketch comedy performed entirely by kids and teens, meaning kids (hilariously) played characters of all ages every season. This was empowering to viewers, proving that kids really can do it all. Thanks to their talent and on-the-nose humor, no sketch show since has captured the imagination of so many kids or replicated "SNL" for younger generations.
A Comedian Incubator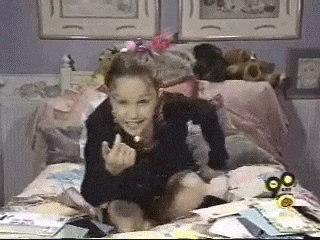 Few shows can boast as impressive alumni as "All That." The young comedians were all special in their own way, but several went on to become even bigger stars than they were back then!
Both Kenan Thompson and Taran Killam went on to perform on Saturday Night Live, while Amanda Bynes and Nick Cannon kicked off their own successful comedy careers. Jamie Lynn Spears starred in a spin-off show, "Zoey 101;" Drake Bell and Josh Peck went on to star in "Drake & Josh," and Gabriel Iglesias and Neal Brannon are both crushing the stand-up game!
Lastly, who can forget Kel Mitchell, a Nickelodeon legend you can watch to this day killing it on Dan Schneider's "Game Shakers!" If you love Kel, say "I do I do I do!"
Catchphrases for the Ages
What was it about "All That" catchphrases that got into your brain and then refused to leave? For no reason other than "All That" special sauce, 90s kids will never forget "Repairman-man-man-man-man," "Thaaaat's me," "QUIET, THIS IS A LIBRARY!!!" along with at least a dozen other recurring phrases for the ages. Do any of these ring a (Drake) bell?
Jupiter!

You upset me in ways I can't understand!

SQUAT AND ROT!

Cause I got FOUR BILLION DOLLARS!

You're the best, Superdude. Even if you are lactose intolerant.

Walla Walla Woo!

It's time to get our freak on!

I feel the hurt!

Here comes me!
Catchphrases, kind of like slogans, refuse to quit because they are simple, funny, and memorable. According to very smart research, "memorable phrases contain generic pearls of wisdom expressed with unusual combinations of words in ordinary sentences." We're not sure if that totally applies here, but either way "Welcome to the Good Burger, home of the Good Burger, can I take your order?" will be buzzing in our heads for years to come.
Authenticity to the Max
"All That" premiered at a time when TV shows were largely still segregated, and debuted with a cast diverse in talent and ethnicities. The cast was an authentic reflection Nickelodeon's hugely diverse audience, and one that really related to the kids in front of the screen. While other networks cast 20-something to play teens, or dressed their actors up like a glossy catalog models, "All That" cast real kids that acted and dressed like, well, real kids.  It had, as the Atlantic put it, a "quiet radicalism" that upended the norms for children's TV.
Spin-offs Galore!
Perhaps best of all, "All That" was such a hit that it launched at least 5 spin-offs (or more, depending on your definition of spin-off). These include other cult classics like "Kenan & Kel," "The Amanda Show," and "The Nick Cannon Show," plus "Zoey 101," "Just Jordan," "KaBlam!" and "Guys Like Us." And, of course, the American classic, "Good Burger" These spin-offs expanded the footprint of "All That," making it a total phenomenon.
All of these reasons and more go to show how the legacy of "All That" lives on to this day! We won't forget it soon, and we know diehard fans won't either.
"All That" is an American, live-action sketch comedy-variety show, which aired on Nickelodeon from 1994 to 2005, lasting ten seasons. "All That" was produced by Dan Schneider, and produced breakout stars including Kenan Thompson and Amanda Bynes. Dan Schneider is an American actor, TV and film actor, and producer.