"All That" definitely lived up to its name and defined a huge part of '90s kids TV. Now, fans are rejoicing decades years later, because the cast just had a super awesome reunion on MTV's "Wild N' Out"!
It will be beyond-amazing to see what all-time favorites like Kel Mitchell, Kenan Thompson, Lori Beth Denberg, and Josh Server have been up to in their years since the show.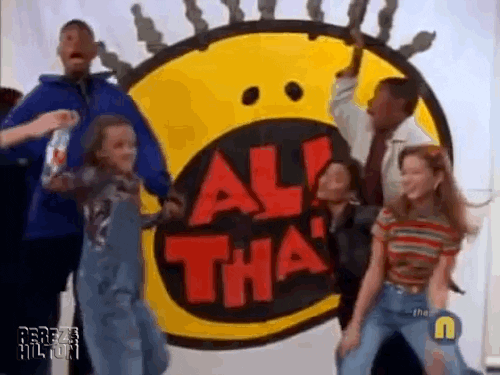 The reunion episode will air as part of  "Wild N' Out's" eleventh season. The classic crew will act out sketches, perform rap battles, and have tons of silly moments that pay homage to the outrageous and hilarious "All That" days.
The creator of "Wild N' Out" and an "All That" alum, Nick Cannon, will be featured on the episode, and what makes this episode extra special is the guest appearance of Kenan Thompson, who pops in to surprise his old cast mates at the last minute! Check out Kel's behind-the-scenes Instagram posts for a couple special moments between the old duo.
Fans will have to wait and see which Nickelodeon characters and skits the gang is going to spoof. We're hoping for Walter the EarBoy, Repairman, Super Dude, and a ton of our "Kenan & Kel" favorites!
In the meantime, catch Kel Mitchell on Nickelodeon's "Game Shakers" and Kenan Thompson on NBC's "Saturday Night Live" (with parental supervision, of course!) We def miss this team but we're so pumped for this epic reunion episode!
This "Wild 'N Out" episode will premiere later this year on MTV, Thursdays at 11 p.m. E/C time!